Utile Foundation is a well-known rehabilitation and recovery centre in Bangalore. We have helped thousands of individuals and their families dealing with substance abuse. We are one of Bangalore's best drug rehab centres. We offer perfectly fitted treatments at our detoxification centre including liquor, marijuana, cigarettes and drugs.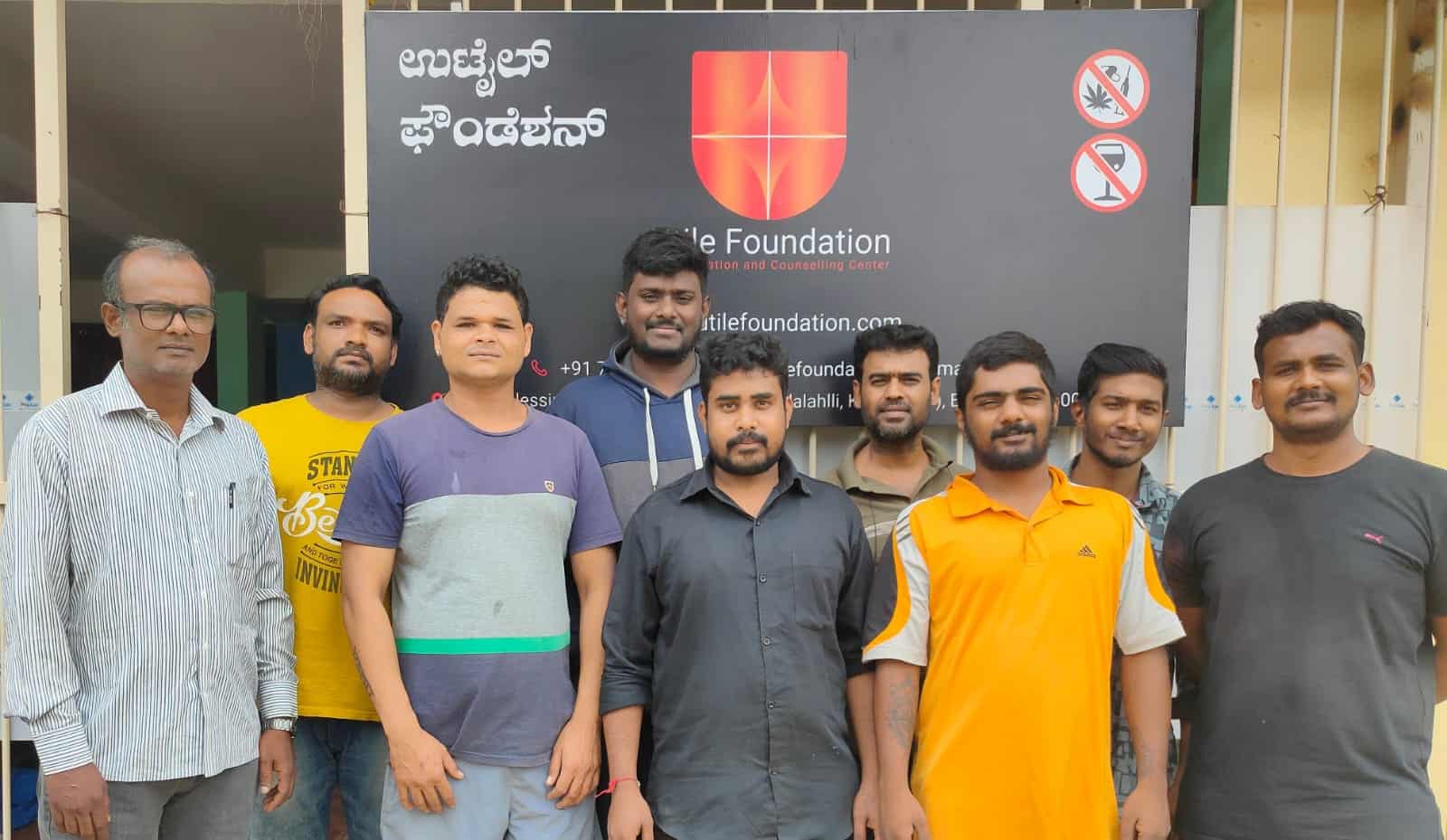 We offer special recuperation programs at our rehabilitation care centre in Bangalore. Our multidisciplinary care that addresses all aspects of well-being through medical treatment, counselling, biochemical restoration, nutrition, psycho-social rehabilitation, fitness and a range of complementary treatments. Our rehabilitation centre provides compassionate care and the highest level of personal attention to help clients heal in a safe, rewarding and serene environment.
Our de-addiction treatment program offers 24×7 one-on-one counselling. We do not compromise our client's identity so that his or her identity remains confidential.
If you or your loved ones are unable to control alcohol or drug dependence and experience sweating, tremors, loss of interest in hobbies and isolation for long hours. it's time for yourself or a family member to join Utile Foundation, a leading rehabilitation centre in Bangalore. Our therapies and treatments such as meditation, yoga, exercise routine, behavioural therapy provide the best results and help a person regain a sober lifestyle.
Make your way to the Utile Foundation – a prestigious rehabilitation centre in Bangalore.
At Utile Foundation, we have learned over the years that no treatment is a cure-all for a complex issue like an addiction. Therefore, our treatment is personalized according to the client's needs, lifestyle and seriousness of the problem. Although we offer a variety of treatments, we also identify those that will be welcomed and monitored by the client.